Why Brokers Should Consider Adding PEO Services in 2024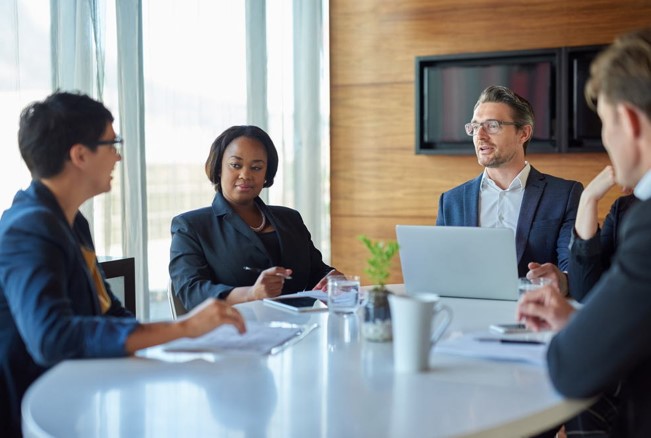 With 2024 just around the quarter, insurance brokers specializing in employee benefits have their hands full with open enrollment. But open enrollment will eventually come to an end. Then it will be time for brokers to start planning for the next year. Enter PEO services. They are something every broker should consider.
BenefitMall, a general agency based in Dallas, TX, explains that a PEO is a professional employment organization. It works with companies as a co-employer to handle things like HR function and payroll. Companies of all sizes partner with PEO providers for the sole purpose of outsourcing functions rather than keeping them in-house.
Why It Matters to Brokers
We will get into more detail about what PEOs do in just a minute. But first, let us talk about why it matters to brokers. For starters, a good broker is always trying to grow his book of business. That is why so many brokers partner with general agencies like BenefitMall.
Working through a general agency gives a broker access to significantly more products and services. And the more products and services at a broker's disposal, the easier it is to win new customers and keep existing clients happy. But what does any of this have to do with PEO services? Everything.
A full-service broker takes the pressure off a client's HR department by handling benefits administration. What if that broker could make life even easier by hooking a client up with a reputable PEO provider? The broker has yet another option he can offer both new and current clients. Including PEO services could be the foundation of exceptional growth in the coming years.
What a PEO Actually Does
A PEO is a company that acts much like a general contractor by providing certain HR services and functions at a fee. The fee can be based on a flat rate or a percentage of the client's payroll. What is most important are the functions a PEO provides.
PEOs and their clients can work out whatever agreements suit them best. As a general rule, however, here the most common PEO services:
Payroll – PEOs handle everything relating to payroll including time and attendance and reporting. A company can contract with a separate payroll provider to do so, but that does not make sense if you have a PEO to do other things.
Benefits – A PEO can also handle benefits administration. This includes arranging benefits for the coming year, facilitating open enrollment, furnishing information to employees, answering questions, etc.
Recruiting and Hiring – Recruiting and hiring generally go hand-in-hand with a PEO contract. Given that a PEO is a co-employer, recruiting and hiring is one of the most basic functions service providers offer.
Compliance – PEOs help their clients maintain legal compliance at the federal, state, and local levels. Compliance covers everything from tax reporting to making sure local ordinances are adhered to.
A PEO can essentially do everything a company's in-house HR department can do. Small businesses that need serious HR function but cannot afford to hire HR professionals benefit by outsourcing the work to a PEO. Likewise, companies with in-house HR departments can benefit by offloading some of their most tedious and time-consuming tasks to a PEO.
As far as brokers are concerned, PEO services are a virtual gold mine for new business. Any broker looking to expand his book of business by offering new products and services should give serious consideration to the PEO model. PEO employment is the wave of the future, and brokers would do well to get in on that wave sooner rather than later.