SAP Enterprise Architecture Designer: IT Architecture Development in a Business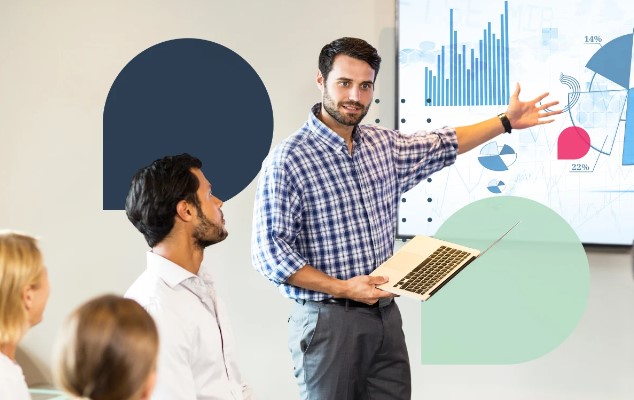 Building IT architecture in a company can be challenging. However, SAP Enterprise Architecture Designer is an application that helps you easily describe IT architecture in your company.
It is a web-based tool allowing you to model and visualize information landscapes, functional requirements, business processes, structures, data flow, and other artifacts in a single repository. It also supports model comparison, lineage and impact analysis.
Requirements Analysis
Requirements analysis involves identifying business requirements and translating them into technical design requirements. This process is essential for companies that want to develop new products. It ensures that the software being produced meets customer needs and requirements.
It is also essential for companies to develop new technologies for their organization. It helps them to create a comprehensive design that will allow them to achieve their goals.
Several tools can help with the requirements analysis process. One of them is SAP Enterprise Architecture Designer.
The tool lets you capture, analyze, and present your organization's landscapes, strategies, requirements, processes, data, and other artifacts in a shared environment. It uses industry-standard notations and techniques to drive understanding and promote shared outcomes in creating innovative systems, information sets, and processes to support your goals and capabilities.
SAP EA Designer supports several diagrams and models. These diagrams help you identify and describe business processes and the databases that support them.
It also supports the reverse engineering of these diagrams. Users can then use these diagrams to design and analyze how the data moves between different storage locations or how it is transformed. They can even create physical data models from any database supported by SAP EA Designer and generate them for SAP HANA, directly to the catalog, or to Web IDE via HDI.
Data Modeling
Data modeling defines and documents all the different kinds of data your company collects and produces. It's vital to your IT architecture, exposing opportunities to improve processes and increase efficiency and reliability.
It also ensures that you adhere to governmental laws and applicable industry regulations. It also empowers employees to make decisions based on their information, which can help you identify new opportunities in your business.
There are a few types of data models, including conceptual, logical and physical. These all have different purposes and are used for specific tasks.
The conceptual data model, created by business stakeholders and data architects, defines what the system contains and how it should be organized. The logical data model, developed by IT professionals, adds further information to the conceptual data model.
Logical data models also define the structure of data elements and set the relationship between them. These models are usually designed before creating the physical data model.
The logical data model is typically modeled in SAP Enterprise Architecture Designer, a user-friendly tool that makes it easy for everyone in the company to participate in architecture design. It also provides robust traceability, which helps you maintain compliance at the outset and throughout architecture change cycles.
Landscape Modeling
Landscape modeling, or BIM, is a critical component of building IT architecture in a company using SAP Enterprise Architecture Designer. It visually represents the landscape's appearance in different lighting conditions and allows you to evaluate various design options.
There are several types of landscape modeling software available for use by architects. Some software programs offer additional features for landscaping architects, such as built-in renderers. These tools allow you to view the layout in various lighting conditions and can be used to test color, texture, and size.
Another benefit of landscape rendering is seeing how certain plants and architectural structures will look in your territory before installation. It helps you avoid making costly mistakes or wasting time on construction.
You can also create a 3D model from drawings and photos. It makes making adjustments at any stage easier and ensures that the final product is accurate.
Several landscape rendering services can be found online, offering them competitively. These companies have a team of experienced designers and engineers who work around the clock to produce realistic-looking visualizations of your landscape.
Business Process Modeling
The business process modeling process helps organizations develop an accurate and detailed picture of their methods, which in turn, facilitates improvement and innovation. It allows stakeholders to understand how tasks are expected to be performed, who is accountable, and how the process contributes to achieving a business objective.
The process can also improve business agility, allowing organizations to change their processes and implement new ones when necessary constantly. It can improve operational efficiency, greater stakeholder transparency, and increase accountability.
A vital component of the business process modeling process is Unified Modeling Language (UML), initially developed by software engineers to design complex systems. It incorporates standardized diagrams that visualize the business model and is often used to create blueprints for IT projects that require cross-departmental collaboration.
Another essential element of the business process modeling process is a solution component diagram, which shows a solution's required components and communication channels. It is vital to ensure the right message flows between components and to allow experts to drill down to further details when needed.
SAP Enterprise Architecture Designer is an intuitive, multi-role, collaborative tool that allows architects to capture, analyze and present landscapes, strategies, requirements, processes and data in a shared environment. It lets you use industry-standard notations and techniques to leverage rich metadata, models and diagrams and drive understanding and shared outcomes in creating innovative systems, information sets and processes that support goals and capabilities.