Digital marketing strategies for colleges & universities that will work in 2023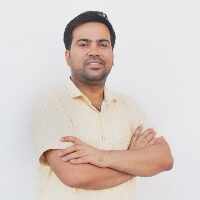 Digital marketing is an essential component of a successful marketing strategy for colleges and universities in 2023. With the increasing use of technology and the internet in higher education, it is important for colleges and universities to have a strong online presence and use digital marketing techniques to reach and engage with their target audience who are students. 
Our digital marketing stra tegies should not only target the students but also the parents as in India usually it is the father who pays for the college and thus has a very strong say in the choice of the college. Here are 10 digital marketing strategies that are likely to be effective for colleges and universities in 2023: 
     

Creating an Authoritative Website-

Websites play a vital role in digital marketing which is also considered the key to a successful digital marketing strategy. A good website reflects your University and College's image among its target audience. Also, a catchy website with the desired information about the College/University grabs more attention.

      

Increasing Google Search Engine Visibility-

In order to attract more students, it is important to ensure that your college or university is easily found online. One way to do this is by working on your SEO, making sure that your website appears as high up as possible on search engine results pages. Also, do not forget to monitor the performance of the college or university's website in search engine results and use tools like Google Analytics to track the traffic and conversions generated by the website.

       

Running Google search ads-

SEO gives exponential benefits to your business in the long run but it takes a bit of time! Google ads not only help you increase Conversion and profits faster but also help you calculate and control your costs by giving measurable and actionable data about your expenses on marketing, conversions, and customer acquisition.

       

Google Display and video Advertising for Brand Awareness-

Google Display Advertising for Brand Awareness- Use Google Display Advertising to raise brand awareness. College and university websites get a lot of traffic, so take advantage of that by using Google Display Advertising to showcase your school to potential students.

       

Social Media Marketing-

The growth of online traffic has made social media more popular than ever before. Social media gives you and your business the ability to connect with new audiences, engage with existing customers, and grow your own following. Social media marketing platforms like Facebook, Instagram, and Snapchat have become essential for companies looking to reach target audiences. They provide you with an immediate presence on their site by having a presence in the news feed and encouraging users to interact through likes, shares, and comments.
       

Host webinars or online events-

An online webinar or event gives you a great opportunity to interact with your audience directly. Being in touch with your audience can help you understand their perspective, needs, and expectations. By using this golden opportunity to interact with your audience, you can easily improvise your business strategies & plans that meet your user requirements.

       

Implement live support and chatbots for students-

Use live chat support to provide immediate assistance to potential students and current students who have questions or need help. Train staff members who will be handling live chat support to be knowledgeable about the college or university's programs, policies, and resources. Another great way to use AI in your marketing strategy is to create chatbots for customer service. Chatbots can answer questions 24/7, freeing up your customer service team to handle more complex issues. Additionally, chatbots can help improve the overall customer experience by providing quick and easy answers to common questions.

       

Email marketing for Direct Targeting-

The role of Email marketing for universities and colleges is to engage with prospective students to enroll them in various programs. For strategic marketing for universitiescolleges email is among the best-performing channels. It helps personalize students' experiences based on their preferences, data, and interaction with your educational institution.

       

Collaborate with influencers-

Currently, the most effective tool for businesses to promote brand awareness among their target audience is Influencer marketing. Reports suggest 80% of young adults today, spend most of their time following social media influencers and trust their content. Hence, Universities/colleges can create an impact through collaboration with various Influencers.
Conclusion
   

Even if Digital marketing strategies change, one thing will remain true.
      The students will always be looking for an institute that makes them better and adapts them to the changing technology like Web 3.0 etc. The parents who are decision influencers will wish to have some institution that makes their child's future secure.  
      So, marketing strategy should be built around the developing needs of students, giving a sense of security to their parents and the goals of your college or university. By properly analyzing the latest trends among students and online models, we can figure out what works well and what does not. This way you can beat even the online institutions to some extent and make your digital marketing strategy future advancements proof! 
END OF ARTICLE
High growth … but do more: India's humming economy isn't yet helping much of its low-income citizens, who need the education deficit bridged and policies that promote job-creation

It's really basic: VP's right on judiciary's overreach but SC's basic structure doctrine must stay, it's good for robust democracy

Why does justice wear sahib's robes? British Raj trappings, originally meant to cow down Indians and signal imperial superiority, make our courtrooms intimidating for ordinary people seeking redressal

History writing: Scholars stepping in where professionals fear to tread

Old poison scheme: GoI must build a consensus against old pension system

The guvs are off: Governors in some opposition-ruled states are keeping bills pending for long, violating constitutional spirit

Haldwani's lesson: Abrupt eviction is no answer to encroachment

Mixed benches, please: Women, SCs, STs, OBCs & minorities are hugely underrepresented in higher judiciary. Correct this

Remove Raj from Raj Bhawans: Governors are necessary. But as recent controversies like those in Tamil Nadu demonstrate, they must be made accountable to not just the Union but the state and Rajya Sabha as well

Share, don't gag: NDMA edict to govt scientists on not talking about Joshimath will help no one, including government